7 Days To Die Steam CD Key
COMBIEN DE TEMPS SURVIVREZ-VOUS ? Avec plus de 2 millions de copies digitales vendues sur PC, 7 Days to Die, le jeu indépendant acclamé par les joueurs du monde entier redéfini les codes du Survival-Horror, avec un système de craft inédit, et la possibilité de bâtir son propre monde. Prenant place dans un univers post apocalyptique infesté de morts-vivants, 7 Days to Die combineles mécaniques de FPS avec le survival-horror, le Tower-Defense et le jeu de rôle. Explorez de vastes environnements uniques et riches, offrant une immense liberté d'action Fabriquez et réparez armes, vêtements, armures, outils, véhicules et bien d'autres choses Investissez des ruines, ou bâtissez vous-même chacunedes fondations de vos structures. Concevez votre forteresse,installez des pièges et des systèmes de défense pour vous protégerdes morts-vivants. Le monde est entièrement destructible et modulable. Coopérez ou affrontez les autres joueurs, avec un mode2 joueurs en écran partagé, ou online jusqu'à 4 joueurs,dans les modes Player versus Player, Co-op Survival,ou Co-op Creative Mode. Laissez libre court à votre imagination pour construire un monde à votre image, seul ou avec vos amis. Profitez de près de 400 objets et 1 200 éléments de constructions en quantité illimitéedans le Creative Mode. Faites évoluer votre personnage dans une multitude de disciplines actives ou passives. Débloquez près de 50 aptitudes et améliorez-lespour assurer votre survie.
ACHETER MAINTENANT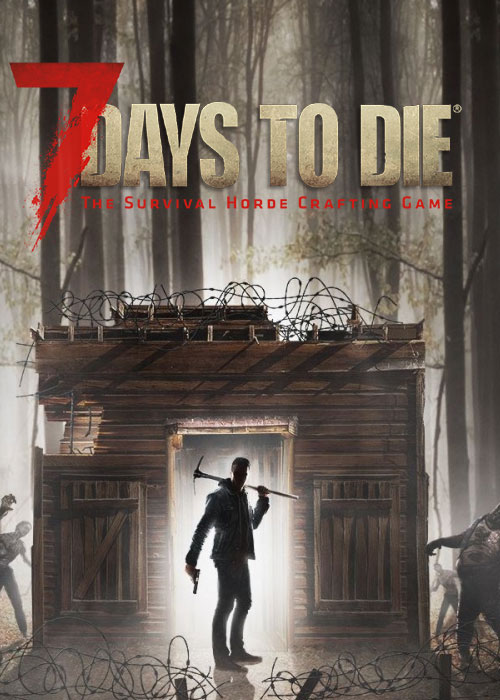 Nouveau (nouvelle)
Plateforme:
Région:
Mots clés: AVG FPS
Stock:
Ne plus avoir de produits en stock
Description du produit
c'est un jeu cdkey, nous enverrons à votre boîte aux lettres.