7 Days To Die Steam CD Key
COMBIEN DE TEMPS SURVIVREZ-VOUS ? Avec plus de 2 millions de copies digitales vendues sur PC, 7 Days to Die, le jeu indépendant acclamé par les joueurs du monde entier redéfini les codes du Survival-Horror, avec un système de craft inédit, et la possibilité de bâtir son propre monde. Prenant place dans un univers post apocalyptique infesté de morts-vivants, 7 Days to Die combineles mécaniques de FPS avec le survival-horror, le Tower-Defense et le jeu de rôle. Explorez de vastes environnements uniques et riches, offrant une immense liberté d'action Fabriquez et réparez armes, vêtements, armures, outils, véhicules et bien d'autres choses Investissez des ruines, ou bâtissez vous-même chacunedes fondations de vos structures. Concevez votre forteresse,installez des pièges et des systèmes de défense pour vous protégerdes morts-vivants. Le monde est entièrement destructible et modulable. Coopérez ou affrontez les autres joueurs, avec un mode2 joueurs en écran partagé, ou online jusqu'à 4 joueurs,dans les modes Player versus Player, Co-op Survival,ou Co-op Creative Mode. Laissez libre court à votre imagination pour construire un monde à votre image, seul ou avec vos amis. Profitez de près de 400 objets et 1 200 éléments de constructions en quantité illimitéedans le Creative Mode. Faites évoluer votre personnage dans une multitude de disciplines actives ou passives. Débloquez près de 50 aptitudes et améliorez-lespour assurer votre survie.
ACHETER MAINTENANT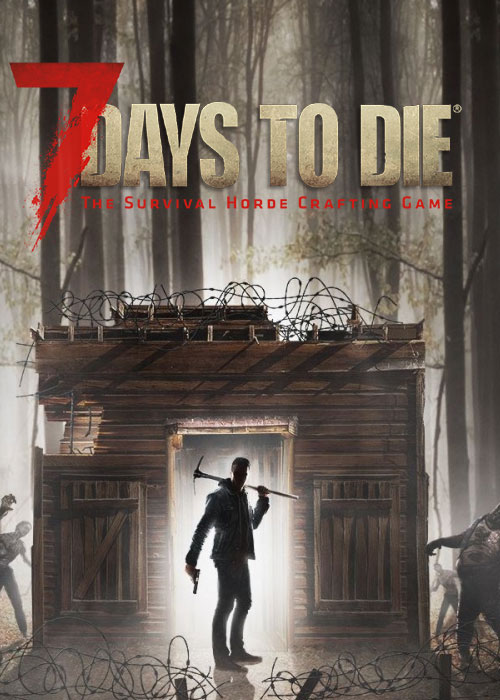 Nouveau (nouvelle)
Plateforme:
Région:
Mots clés: AVG FPS
Stock:
Ne plus avoir de produits en stock
Description du produit
Create and Destroy - The world terrain, structures and items can be destroyed or scrapped for resources. Re-purpose collected materials to build custom structures and fortification by hand, placing building pieces into the world in real time. Structural Integrity - Buildings and terrain formations which are too unstable can fall apart if proper supports are not built. Some building materials are stronger than others and pieces which break off and fall can be dangerous or deadly if they fall on you or enemies. Item Crafting & Degradation - With a continually growing list of over 160 recipes, gather resources such as plant fibers, wood and metal to create weapons and tools such as hand made crossbows, knives and hammers. As your tools wear out over time, use your crafting skills to repair them. Plants and Animals - Locate seeds to plant and grow vegetables, and head out into the wilderness to hunt animals once the cabinets in abandoned buildings are already plundered. Horde Mode - For times when you and your friends want a fast paced blend of combat, construction, shorter game play sessions and a chance to practice with weapons, Horde Mode places you in a small map area to defend against nightly attacks while the military support air-drops supplies during the day. Cooperative Mode - Tired of zombie apocalypses that are more about fighting humans than zombies? Team up with your friends to work with other survivors rather than against them, using group efforts to build settlements and safety.