Euro Truck Simulator 2 Steam CD Key
Si vous avez les capacités pour être un pilote de poids-lourd d'élite, trouvez un volant et prouvez-le ! Voyagez à travers l'Europe en tant que roi de la route, un chauffeur routier qui livre d'importantes cargaisons vers des destinations très lointaines ! Avec des douzaines de villes à explorer du Royaume-Uni, de Belgique, d'Allemagne, d'Italie, des Pays-Bas, de Pologne et de bien d'autres pays, votre endurance, vos talents et votre rapidité seront poussés dans leur retranchements. Si vous avez les capacités pour être un pilote de poids-lourd d'élite, trouvez un volant et prouvez-le ! Caractéristiques : Transportez un large choix de cargaisons vers plus de 60 villes européennes. Lancez votre propre entreprise qui s'étend même lorsque vous êtes sur les routes à effectuer des livraisons. Construisez votre propre flotte de camions, achetez des garages, engagez des chauffeurs, gérez votre entreprise pour maximiser vos profits. De nombreux choix pour personnaliser les camions, des changements esthétiques aux améliorations des performances. Customisez votre véhicule avec des lumières, des gyrophares, des klaxons, des sorties d'échappement optionnels et bien plus encore. Des milliers de kilomètres du véritable réseau routier européen et des centaines de panoramas et lieux reconnaissables.
ACHETER MAINTENANT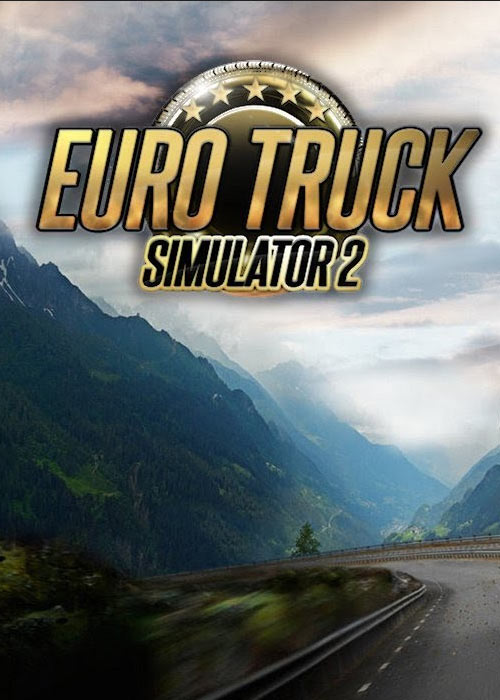 Chaud
Plateforme:
Région:
Mots clés: SIM
Stock:
Avoir de produits en stock
Description du produit
This product works on Steam and PC.
Euro Truck Simulator 2 is a vehicle simulation game where players can start their own truck team after they have completed their shipping tasks,can even buy their own garage,hire their own dedicated driver and set up their own company.Players can even customize their own truck exhaust system to travel across more than 100 European cities,buy more trucks and build their own transport team.
Players choose their HQ's location in any of the game map's cities. At first, the player can only take what are known as Quick jobs—these jobs involve making hired driver deliveries while employed by a delivery company, with a provided truck and all expenses covered.As the player earns money or takes bank loans, they can eventually afford to buy themselves a truck, acquire a home garage, and start making more money by delivering cargo using their own truck instead of just being a driver for hire.
Travel across Europe as king of the road,a trucker who delivers important cargo across impressive distances!With dozens of cities to explore from the UK,Belgium,Germany,Italy,the Netherlands,Poland,and many more,your endurance, skill and speed will all be pushed to their limits.If you've got what it takes to be part of an elite trucking force,get behind the wheel and prove it!
Key Features:

*Transport a vast variety of cargo across more than 60 European cities.

*Run your own business which continues to grow even as you complete your freight deliveries.

*Build your own fleet of trucks, buy garages, hire drivers, manage your company for maximum profits.

*A varied amount of truck tuning that range from performance to cosmetic changes.

*Customize your vehicles with optional lights, bars, horns, beacons, smoke exhausts, and more.

*Thousands of miles of real road networks with hundreds of famous landmarks and structures.

*The game features 77 cities in thirteen different countries, over twenty different types of cargo and over fifteen fictional European companies.