Left 4 Dead 2 Steam CD-Key
Left 4 Dead 2 est la suite du hit multi-joueur de coopération le plus vendu et acclamé par la critique. Il est édité par Valve, les créateurs de Half-Life, Portal, Team Fortress et Counter-Strike. Attendu parmi les meilleures ventes de 2009, Left 4 Dead 2 se veut la référence des jeux d'action en coopération. Au gameplay maintes fois récompensé de L4D, le titre ajoute les combats rapprochés avec de nouvelles armes telles hache, poêle, batte de baseball et même tronçonneuse ! En lançant pour la première fois le Director IA 2.0, le gameplay dynamique de L4D passe la vitesse supérieure en permettant au système de modifier les conditions météo, l'environnement et les itinéraires tout en ajustant la population ennemie, les effets visuels et sonores, pour les adapter au comportement des joueurs. On obtient ainsi une personnalisation unique de chaque partie, ce qui transforme l'expérience de jeu en un défi original et jouissif à chaque fois. Enfin, avec de nouveaux survivants, des boss zombies, de nouvelles armes et des objets inédits, Left 4 Dead 2 offre un jeu encore plus riche que l'original avec des campagnes davantage tournées vers la coopération, plus de campagnes Versus, des maps pour le mode Survie disponibles dès la première partie et bien plus encore.
ACHETER MAINTENANT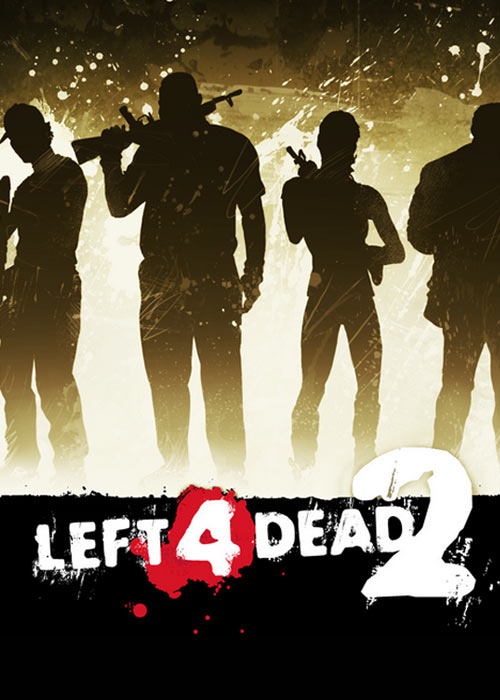 Nouveau (nouvelle) Chaud
Plateforme:
Région:
Mots clés: FPS
Stock:
Avoir de produits en stock
Description du produit
This product is region locked and it cannot be activated and played in Germany, Australia and Austria.It works on Steam and PC.
Left 4 Dead 2 brings new characters and a brand new story to the game for you to experience, thus making everything fresh and new. Plus, brand new weapons for you to battle with. Both guns and melee weapons are included, including chainsaws, baseball bats, axes, and much more.
Set in the zombie apocalypse, Left 4 Dead 2 (L4D2) is the highly anticipated sequel to the award-winning Left 4 Dead, the #1 co-op game of 2008.
You'll play as one of four new survivors armed with a wide and devastating array of classic and upgraded weapons. In addition to firearms, you'll also get a chance to take out some aggression on infected with a variety of carnage-creating melee weapons, from chainsaws to axes and even the deadly frying pan.You'll be putting these weapons to the test against (or playing as in Versus) three horrific and formidable new Special Infected. You'll also encounter five new "uncommon" common infected, including the terrifying Mudmen.
Left 4 Dead 2 brings five chapters and a DLC,include "Dead Center"、"Dark Carnival"、"Swamp Fever"、"Hard Rain","The Parish" and "The Passing"(DLC).
You'll enjoy 5 intense campaign modes through the co-op, make your stand with your friends and see if you can survive this zombie apocalypse. Only together can you make it, to be alone is to be left for dead.
CD key Information:

Left 4 Dead 2 Steam CD-Key is the serial number or product code which is a combination of letters and numbers that activates Left 4 Dead 2, normally found on a sticker inside the game's case or printed on the game's quick reference card. The purchased Left 4 Dead 2 Steam CD-Key global is used to register and activate the relevant game. Depending on the product, SCDKey.com provides this in the form of a scan of the code or the actual code in text format.
Note: All of our products are delivered digitally in the format of a Left 4 Dead 2 Steam CD-Key which can be activated on one the relevant platform shown above. In stock. Welcome to order.