Play Station Network 20 EUR FR
Ce produit est pour FR seulement, peut être activé sur le compte FR seulement!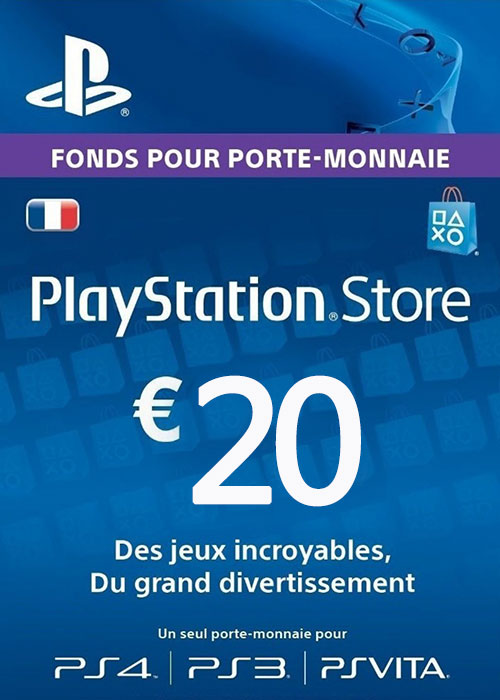 Nouveau (nouvelle) Chaud
Plateforme:
Région:
Stock:
Disponible pour commander
Best-seller! La demande dépasse l'offre! Nous réapprovisionnons notre stock, nous enverrons les clés à votre adresse e-mail dans les 48 heures suivant votre réservation.
Description du produit
This product is for FR only, and works on PlayStation.
PSN card allow to add some value to your virtual wallet safe and easy. You may do that without giving an information about your credit card. PlayStation Network card is a protected code consisting of 12 marks which gives money to your accounts'virtual wallet. PSN card allow to buy games, movies, bonuses and even songs safe and fast. PlayStation Store covers Play Station 3, PSP, PS Vita and Playstation 4.
With all of the great content available, PlayStation Network 20 EUR card make a great gift for family or friends.