The Elder Scrolls V : Skyrim Special Edition Steam CD Key
Lauréat de plus de 200 récompenses du Jeu de l'année ! Skyrim Special Edition apporte un souffle nouveau à cette aventure épique, avec force détail. La Special Edition comprend le célèbre jeu et les contenus additionnels, avec graphismes et effets remasterisés, rayons divins volumétriques, profondeur de champ dynamique, reflets et plus encore. Skyrim Special Edition apporte en outre toute la puissance des mods PC sur console. Nouvelles quêtes, environnements, personnages, dialogue, armure, armes et plus encore... l'expérience est sans limite.
ACHETER MAINTENANT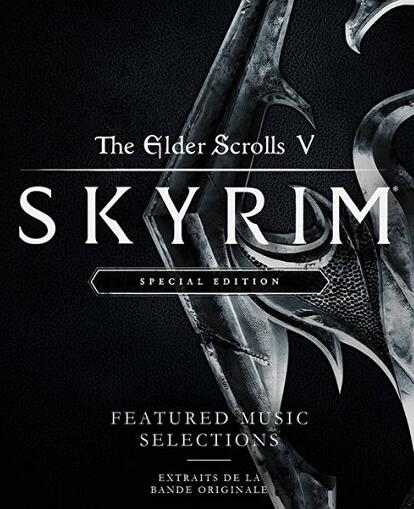 Nouveau (nouvelle) Chaud
Plateforme:
Région:
Mots clés: ACT AVG RPG
Stock:
Avoir de produits en stock
Description du produit
The Elder Scrolls V Skyrim Special Edition brings the epic fantasy to life in stunning detail, including new quests and more! Brace yourself for adventure with The Elder Scrolls V: Skyrim. The open world RPG is the fifth in the critically-acclaimed Elder Scrolls series.

Set 200 years after Oblivion, players head into the world of Skyrim, where your primary goal is stopping the prophesied dragon known as Alduin the World-Eater from destroying the world. Select a choice of a wide range of classes and become the chosen one, the Dragonborn, as you hone your skills to become the one worthy of saving the province and the world surrounding it.

Winner of more than 200 Game of the Year Awards, Skyrim Special Edition brings the epic fantasy to life in stunning detail. The Special Edition includes the critically acclaimed game and add-ons with all-new features like remastered art and effects, volumetric god rays, dynamic depth of field, screen-space reflections, and more. Skyrim Special Edition also brings the full power of mods to the PC and consoles. New quests, environments, characters, dialogue, armor, weapons and more – with Mods, there are no limits to what you can experience.

This Product including Remastered Version of Skyrim + Dawnguard + Hearthfire + Dragonborn.