Civilization VI Rise And Fall DLC Steam CD Key EU
Dans Civilization VI, l'objectif est de parvenir à créer un empire capable de résister au passage du temps. L'extension Rise and Fall propose plus de choix, de stratégies et de défis pour les joueurs qui dirigent leurs civilisations à travers les époques. Arriverez-vous à inspirer la loyauté des peuples du monde entier, ou perdrez-vous vos villes face à vos rivaux ? Offrirez-vous un âge d'or à votre civilisation ou subira-t-elle un âge sombre ? Dans Civilization VI: Rise and Fall, vous pouvez devenir un dirigeant légendaire.
ACHETER MAINTENANT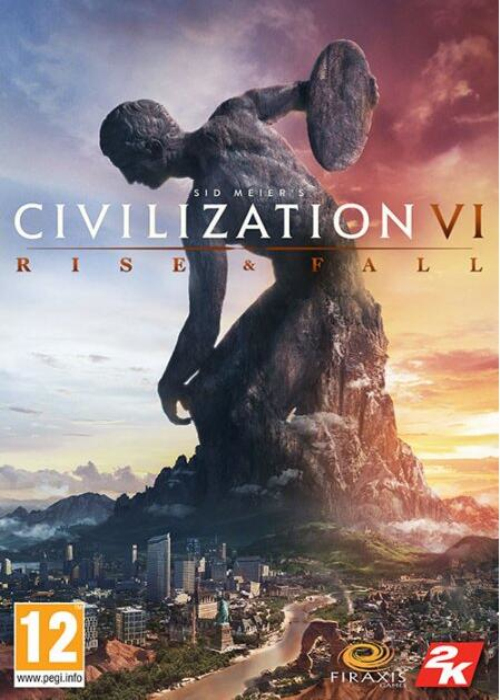 Nouveau (nouvelle) Chaud
Plateforme:
Région:
Stock:
Disponible pour commander
Best-seller! La demande dépasse l'offre! Nous réapprovisionnons notre stock, nous enverrons les clés à votre adresse e-mail dans les 48 heures suivant votre réservation.
Description du produit
Si vous dirigez efficacement une civilisation, elle connaîtra peut-être un âge d'or, mais si elle rencontre trop de difficultés, elle subira un âge sombre. Si vous relevez tous les défis imposés au cours d'un âge sombre, votre civilisation basculera peut-être dans un âge héroïque.
Encouragez la loyauté de vos citoyens pour maintenir vos frontières, ou inspirez de la loyauté aux villes des civilisations voisines pour étendre votre empire. Les frontières des civilisations sont en constante mutation avec l'apparition des villes libres et la compétition entre civilisations pour s'approprier la loyauté des différentes villes de la carte.
Grâce au nouveau système de gouverneurs, les joueurs peuvent désormais personnaliser et spécialiser leurs villes ainsi que s'adapter en cas d'âge sombre ou de baisse de la loyauté. Chacun des sept gouverneurs dispose de son propre arbre de promotions, de son propre style de jeu et de stratégies spécifiques.
En plus de ces nouveaux systèmes, Civilization VI: Rise and Fall propose huit nouvelles civilisations et neuf nouveaux dirigeants. Huit nouvelles merveilles peuvent être construites, ainsi que de nombreuses unités, de nouveaux quartiers, de nouveaux bâtiments et des améliorations exclusives. Découvrez de nouvelles manières de construire, de conquérir et d'inspirer !