Lors d'un voyage avec vos amis sur une île d'Asie du sud-est, vous êtes capturés par Vaas, chef de gang dangereux et psychopathe. Pour vous échapper de ce paradis terrestre en perdition, il vous faudra percer les secrets les plus sombres de l'île et de ses habitants. Mais dans un monde devenu fou, seuls les plus fous survivent... Il est temps de vous mesurer à votre côté le plus obscur ! CAMPAGNE SOLO Collaborez avec les habitants les plus perturbés de l'île et découvrez la vraie définition de la folie! Escaladez, conduisez, volez, plongez, et tirez sur vos ennemis pour vous frayer un chemin sur cette île immense et gorgée de vie! Jouez comme vous êtes: avec un arc, un lance-flamme ou l'une des nombreuses armes disponibles, et choisissez de nouvelles compétences au fil de l'aventure.
ACHETER MAINTENANT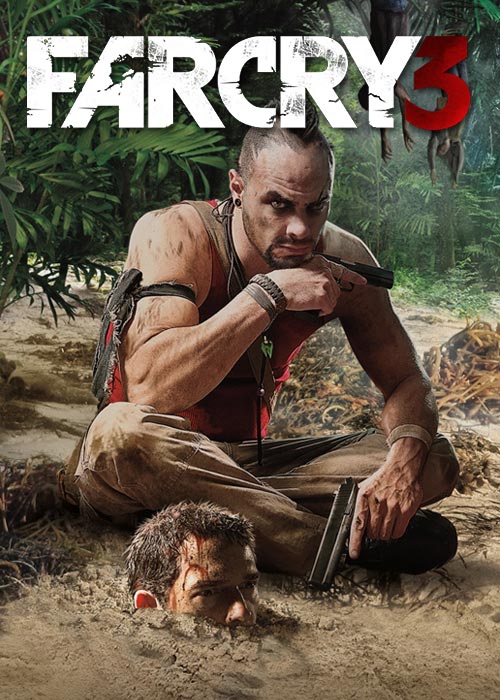 Chaud
Plateforme:
Région:
Mots clés: FPS
Stock:
Ne plus avoir de produits en stock
Description du produit
CD key Information:
Far Cry 3 Uplay CD-Key is the serial number or product code which is a combination of letters and numbers that activates Far Cry 3, normally found on a sticker inside the game's case or printed on the game's quick reference card. The purchased Far Cry 3 Uplay CD-Key global is used to register and activate the relevant game. Depending on the product, SCDKey.com provides this in the form of a scan of the code or the actual code in text format.

Note: All of our products are delivered digitally in the format of a Far Cry 3 Uplay CD-Key which can be activated on one the relevant platform shown above. In stock. Welcome to order.