Rise Of The Tomb Raider 20 Year Celebration Steam CD Key
Rise of the Tomb Raider : 20ème anniversaire comprend le jeu encensé par la critique Rise of the Tomb Raider, nominé pour plus de 75 prix, marquant l'évolution de Lara Croft de survivante à aventurière aguerrie, lorsqu'elle s'embarque dans sa première expédition de "Tomb Raider", qui l'emmènera dans les régions les plus hostiles de la Sibérie. Rise of the Tomb Raider : 20ème anniversaire contient également une nouvelle aventure solo, "Les liens du sang", un nouveau mode coop pour le mode Endurance, le niveau de difficulté "Survivant extrême" pour l'histoire principale, une nouvelle tenue et une arme créées à l'occasion du vingtième anniversaire de la série, 5 skins classiques pour Lara et est compatible avec la réalité virtuelle. Le jeu inclut aussi tous les contenus téléchargeables précédemment sortis, dont Baba Yaga : Le temple de la sorcière, le mode Endurance, Réveil glacial, 12 tenues, 7 armes et 35 cartes d'expédition. Avec plus de 50 heures de jeu, il s'agit de la version du jeu la plus complète qui soit.
ACHETER MAINTENANT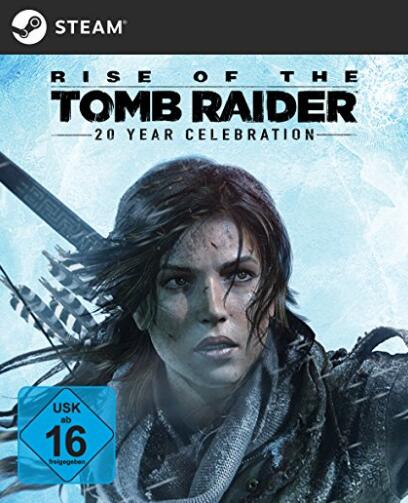 Nouveau (nouvelle) Chaud
Plateforme:
Région:
Mots clés: ACT RPG AVG
Stock:
Avoir de produits en stock
Rise of the Tomb Raider: 20 Year Celebration also includes the new "Blood Ties" single player content, VR support, new Co-op play for Endurance mode, "Extreme Survivor" difficulty mode for the main campaign, 20 Year Celebration outfit and gun & 5 classic Lara skins. Also includes all previously released Downloadable Content including: Baba Yaga: The Temple of the Witch, Endurance Mode, Cold Darkness Awakened, 12 outfits, 7 weapons, and 35 expedition cards. With over 50 hours of gameplay, this is the most comprehensive version of the award-winning experience.