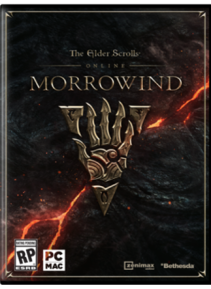 Nouveau (nouvelle)
The Elder Scrolls Online Morrowind Day One Edition CD Key Global
Includes: The Elder Scrolls Online: Tamriel Unlimited The Elder Scrolls Online: Morrowind Discovery Pack DLC
Plateforme:
Région:
Stock: Avoir de produits en stock
Description du produit
Travel back to the vast continent of Tamriel with The Elder Scrolls Online: Tamriel Unlimited. Visit the provinces never before seen in the franchise, see the familiar places from previous games, and make your name heard across the continent. Set a thousand years before the events of Skyrim, Tamriel Unlimited makes the players enter the roles of Vestiges, resurrected victims of a Daedric Prince Molag Bal. Brought back to life during the Interregnum period, players must join one of three factions and engage in a war for dominance over the continent. A solid, open-world experience, The Elder Scrolls Online allows the players to explore and develop in any way they wish, putting freedom at the forefront of gameplay experience. TESO: Tamriel Unlimited requires no subscription fees to keep playing, letting you enjoy it at your leisure.