The Sims 3 70s 80s and 90s Stuff DLC Origin CD Key
Faites remonter le temps à vos Sims ! Offrez à vos Sims les looks et les décors les plus branchés d'autrefois avec le kit d'objets Les Sims 3 70's 80's 90's. Découvrez des tenues totalement inédites ainsi que des coiffures, barbes et moustaches loufoques. Arborez un look disco des années 70 avec un costume à col pelle à tarte et un pantalon pattes d'éléphant, adoptez le style glam des années 80 avec des épaulettes et de grandes boucles d'oreille ou enfilez une chemise en flanelle froissée pour un look grunge alternatif des années 90. Et n'oubliez pas de redécorer la maison de vos Sims en fonction de la décennie ! La boule d'éclairage Etoiles ou le baby-foot Néons donnera aux maisons de vos Sims la touche rétro idéale. Remettez au goût du jour toutes les modes les plus folles, des cheveux dégradés aux pantalons parachutes en passant par les gros meubles hi-fi en faisant remonter le temps à vos Sims. CARACTÉRISTIQUES Obtenez les vêtements incontournables et les décors à la mode pour offrir à vos Sims et leurs maisons un look stylé des décennies du passé.
ACHETER MAINTENANT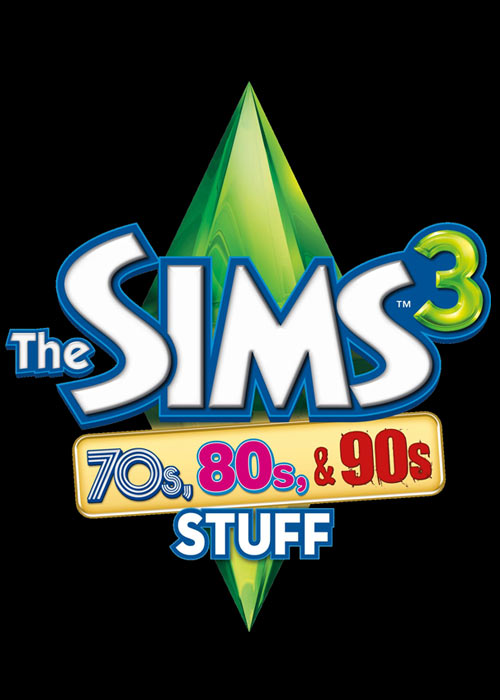 Plateforme:
Région:
Mots clés: SIM
Stock:
Ne plus avoir de produits en stock
Description du produit
70s : les années disco Tenues—Mettez les bons morceaux sur la chaîne hi-fi de vos Sims et faites-les frimer avec leurs prouesses en danse et leurs tenues excentriques. Des jeans évasés ou carrément pattes d'éléphant aux combinaisons dos nu en passant par les chaussures à semelles compensées, vos Sims sont prêts à danser toute la nuit de manière stylée ! Décoration—Ajoutez une décoration trop cool à la maison de vos Sims avec un meuble hi-fi, du mobilier minimaliste, une boule disco épatante et bien plus encore. Pigé ? 80s : les années extravagantes Tenues—Enfilez des guêtres, un justaucorps et un bandeau et votre Sim est prêt à aller au gymnase ! Ou mettez-lui un costume structuré ultra-coloré avec des épaulettes pour le préparer à gravir les échelons professionnels. Quelle que soit son activité, avec les fantastiques tenues des années 80, il sera à coup sûr paré pour le succès ! Décoration—Faites profiter vos Sims d'œuvres murales radicales avec des pin-ups, de jeux d'arcade tubulaires et d'un système de divertissement totalement épatant. Et préparez-vous à vous dandiner sur de la new-wave ! 90s : les années grunges Tenues—Que vos Sims optent pour un look grunge anti-mode avec des jeans usés et des hauts rayés ou qu'ils préfèrent adopter une tenue à la fois chic et décontractée comme une jupe asymétrique, ils disposeront à coup sûr d'accessoires géniaux pour peaufiner leur style des années 90. Décoration—Remplacez vos meubles usés en optant pour un style métallique industriel qui montre que vous vous moquez des conventions (même si vous vous en préoccupez en secret). Nouvelles coiffures et barbes/moustaches—Complétez le look rétro de vos Sims avec de nouvelles coiffures de leur décennie préférée, des dégradés des années 70 aux coiffures gonflées des années 80 en passant par les coiffures grunges sans volume des années 90 et bien plus encore.