Tom Clancys The Division Season Pass DLC Uplay CD Key
Tous nos produits sont envoyés sous forme numérique, sous la forme d'une clé cd ou d'un code produit.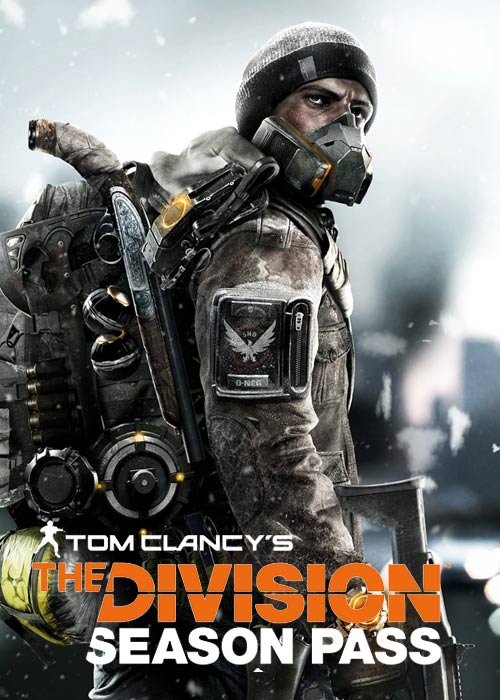 Plateforme:
Région:
Mots clés: FPS
Stock:
Ne plus avoir de produits en stock
Description du produit
Une pandémie dévastatrice se propage dans les rues de New York, coupant une par une les infrastructures indispensables. En l'espace de quelques jours, le manque d'eau et de nourriture plonge la société dans le chaos. C'est alors qu'intervient la Division, une unité d'agents tactiques autonomes classée secret défense. Sous couvert d'une existence à priori ordinaire, ces hommes et femmes sont formés pour opérer en dernier recours, indépendamment de toute chaîne de commandement. Dans leur lutte pour empêcher l'effondrement de la société, les agents se retrouveront aux prises avec une conspiration d'une ampleur inimaginable, forcés à combattre non seulement les effets d'un virus artificiel mais aussi la menace croissante que représentent ses géniteurs. C'est quand tout s'arrête que votre mission commence!
Lorsque tout s'écroule
Le monde dans lequel nous vivons est fragile et complexe, un entremêlement de systèmes interdépendants que nous utilisons au quotidien. Lorsque l'un d'eux ne répond plus, les autres s'écroulent un par un. Cet effet domino peut paralyser la société en l'espace de quelques jours. Dans Tom Clancy's The Division, plongez dans un new chaotique et délabré. En tant qu'agent de la Division, vous êtes chargé de coopérer avec les autres agents pour rétablir l'ordre et reprendre New York.
Une nouvelle approche des Tom Clancy
Bienvenue dans un monde ouvert en ligne, au service d'un RPG qui fait la part belle à l'exploration et à l'évolution des personnages. Servez-vous de vos compétences, de vos armes et de votre sagacité pour mettre toutes les chances de votre côté. Jouez dans un environnement persistant et dynamique qui combine l'authenticité et les décisions tactiques propres à la série Tom Clancy avec une jouabilité action-RPG, dotée d'un système d'évolution et d'interaction poussé. 100 % social !
Faites équipe avec vos amis en Coop et rejoignez ou quittez l'action à tout moment. Dans la peau de civils triés sur le volet, vous devrez mettre en commun vos compétences pour lutter contre une situation de crise, remonter les origines du virus et parer à toute menace. Passez instantanément en PvP, faites du commerce avec les autres joueurs et découvrez des scénarios haletants où le danger peut venir de partout et de n'importe qui.