Dishonored GOTY Edition Steam CD Key
Découvrez la version ultime de Dishonored avec la Game of the Year Edition. Cette compilation complète comprend Dishonored, récompensé plus de 100 fois comme "Jeu de l'année", ainsi que tous ses contenus additionnels : Dunwall City Trials, La Lame de Dunwall, Les Sorcières de Brigmore et le Void Walker's Arsenal. Développé par Arkane Studios (considéré par Edge Online comme le Studio de l'année 2012), Dishonored est un jeu d'action immersif à la première personne. Dans la peau d'un assassin aux pouvoirs surnaturels, il vous faut trouver les moyens de vous venger. Grâce au système de combat très souple de Dishonored, éliminez vos cibles de manière créative en combinant pouvoirs surnaturels, armes et gadgets mis à votre disposition. Poursuivez vos ennemis discrètement dans l'ombre ou attaquez-les de front, sans pitié. Vos choix déterminent l'issue de chaque mission.
ACHETER MAINTENANT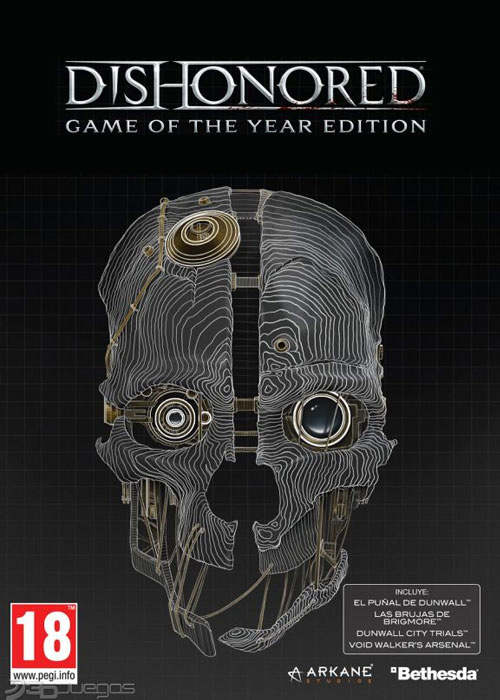 Plateforme:
Région:
Mots clés: FPS
Stock:
Ne plus avoir de produits en stock
Description du produit
CONTENU (EN PLUS DE DISHONORED) : La Lame de Dunwall Dans La Lame de Dunwall, incarnez Daud, l'assassin légendaire qui a tué l'Impératrice. Après avoir assassiné cette dernière et changé à jamais le destin de Dunwall, vous partez en quête de rédemption. Accédez à de nouvelles armes, gadgets et pouvoirs surnaturels tandis que vous traversez des quartiers de Dunwall jamais vus auparavant, tels que l'Abattoir Rothwild (cœur du commerce de baleines), ou encore le quartier prétorien hautement gardé. Les Sorcières de Brigmore Dans Les Sorcières de Brigmore, reprenez le contrôle de Daud, l'assassin légendaire. Cette conclusion à l'histoire de Daud vous mettra aux prises avec des gangs belliqueux ainsi que le dangereux cercle des sorcières de Brigmore. Découvrez de nouveaux quartiers inédits de Dunwall, tels que Drapers Ward et le manoir Brigmore – où vous rencontrerez des forces surnaturelles qui mettront à l'épreuve vos nouvelles armes et compétences. Dunwall City Trials Dans Dunwall City Trials, redécouvrez le système de combat flexible, les mécaniques de furtivité et l'univers particulier de Dishonored grâce à 10 cartes distinctes comprenant de nombreuses épreuves. Testez vos compétences de furtivité, de combat et de mobilité en relevant des défis pointus, débloquez de nouveaux succès et secrets, et grimpez dans les classements mondiaux en ligne. Void Walker's Arsenal Grâce au pack d'extension Void Walker's Arsenal, débloquez les quatre packs de contenu qui n'étaient jusqu'alors disponibles que si vous aviez précommandé Dishonored. Ces packs de contenu proposent des bonus de personnages uniques, des emplacements supplémentaires pour charmes d'os et bien d'autres choses.