F1 Race Stars Steam CD Key
Afin de pouvoir télécharger le contenu, vous devez posséder un compte sur le site de Steam.F1 RACE STARS met tout le fun de la FORMULE 1 à l'honneur sur chaque tronçon de circuit : lignes droites, virages serrés mais aussi sauts et loopings vous attendent, à bord de véhicules surboostés. Vous serez également amené à ramasser et utiliser divers power-ups qui vous aideront à franchir le drapeau à damiers en laissant vos adversaires dans votre sillage.F1 RACE STARS vous emmènera pour un tour du monde de lieux emblématiques de la FORMULE 1 dont Monaco, Silverstone ou encore le nouveau circuit des Amériques d'Austin, Texas, qui deviennent pour l'occasion des circuits de course fantasmagoriques conçus pour la vitesse et la compétition acharnée. Vos proches pourront eux aussi recevoir leur dose d'adrénaline puisque F1 RACE STARS sera jouable à 4 en écran partagé, et même à 12 en ligne. À ces modes multijoueur s'ajoute une vaste carrière divisée en championnats.Informations support :Pour activer ce jeu, un compte tiers 'Steam' est requis.
ACHETER MAINTENANT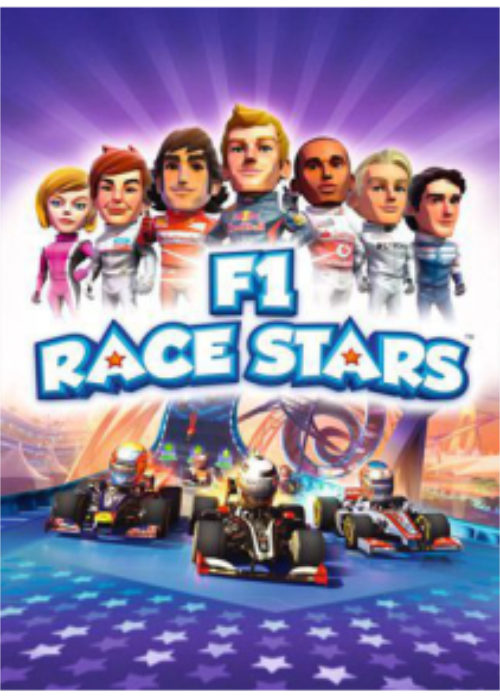 Plateforme:
Région:
Mots clés: RAC
Stock:
Avoir de produits en stock
Description du produit
Officially licensed to feature all of your favorite FORMULA ONE stars and teams, get ready to sprint for the checkered flag on famous circuits transformed to feature jumps, loop-the-loops and shortcuts and use a cool range of awesome power-ups to overtake your rivals.Travel the world and enter a wide range of different Championships in career mode and set your fastest lap in Time Trials. Then it's time to share the fun with friends and family - accessible controls make F1 RACE STARS perfect for split-screen racing with up to four players or dive into 12 player online races and take on the world. F1 RACE STARS - get fast to the fun!