World Of Warcraft Battle For Azeroth Expansion Key EU
Tous nos produits sont envoyés sous forme numérique, sous la forme d'une clé cd ou d'un code produit.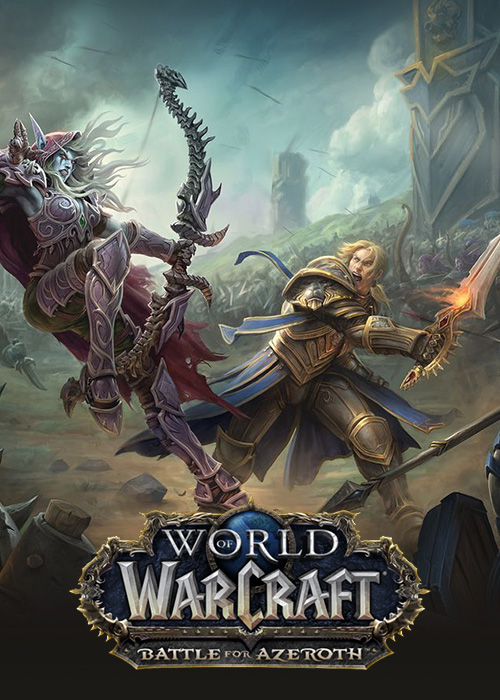 Nouveau (nouvelle) Chaud
Plateforme:
Région:
Stock:
Avoir de produits en stock
Description du produit
Azeroth a payé un prix terrible pour mettre un terme à la croisade apocalyptique de la Légion. Mais alors même que le monde panse ses plaies, la confiance brisée entre l'Alliance et la Horde semble être la blessure la plus profonde. Dans Battle for Azeroth, la chute de la Légion ardente a provoqué une série de désastres qui ont ravivé le conflit central de la saga Warcraft. À l'aube d'un nouvel âge de guerre, les héros devront se mettre en quête de nouveaux alliés, s'empresser de s'approprier les plus puissantes ressources de leur monde et lutter sur plusieurs fronts pour déterminer qui de la Horde ou de l'Alliance guidera Azeroth vers son avenir incertain.
.
Le préachat de World of Warcraft: Battle for Azeroth débloque des suites de quêtes qui vous permettront d'accéder aux taurens de Haut-Roc, aux draeneï sancteforge, aux Sacrenuit et aux Elfes du Vide. Pour débloquer les suites de quêtes des races alliées, vous devez avoir un personnage de niveau 110 et remplir certains critères de progression de quêtes et de réputation auprès des factions correspondant à chaque race alliée.