In order to redeem a Steam Gift Card:
Launch Steam and login to your account
Go to Games, then click on the "Redeem a Steam Wallet Code " option
Enter the code you have received from us via email
Click Continue
Fund will be added to your Steam Wallet
ACHETER MAINTENANT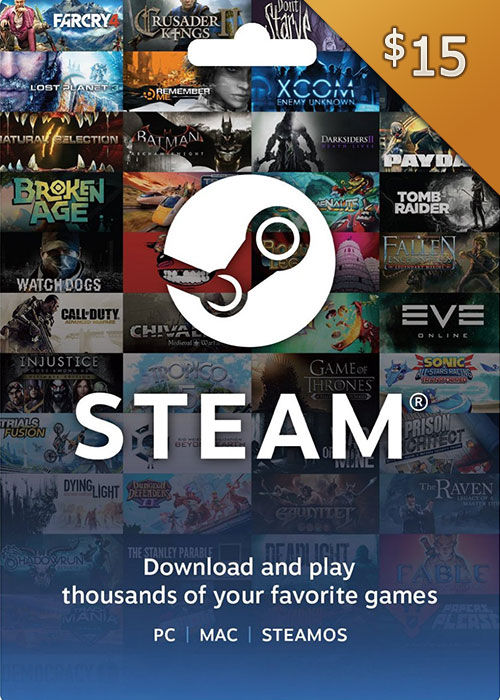 Nouveau (nouvelle) Chaud
Plateforme:
Région:
Stock:
Disponible pour commander
Best-seller! La demande dépasse l'offre! Nous réapprovisionnons notre stock, nous enverrons les clés à votre adresse e-mail dans les 48 heures suivant votre réservation.
Description du produit
Pour utiliser une carte cadeau Steam:
Lancez Steam et connectez-vous à votre compte
Allez dans Jeux, puis cliquez sur l'option "Utiliser un code Steam Wallet"
Entrez le code que vous avez reçu de notre part par e-mail
Cliquez sur Continuer
Fund will be added to your Steam Wallet
Les cartes-cadeaux Steam et les codes portefeuille sont un moyen facile de mettre de l'argent
votre propre Steam Wallet ou offrez le cadeau parfait de jeux à votre ami ou membre de la famille.
Vous obtenez une carte cadeau Steam que vous pouvez utiliser immédiatement pour ramasser des jeux en vente.
Il est facile de racheter le code de votre carte cadeau Steam. Connectez-vous simplement à votre compte Steam ou créez un nouveau compte,